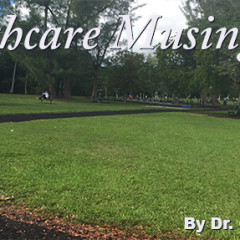 4 December 2015 Dear Interested Readers, Inside This Week's Letter There are two sections to this week's letter. The first section begins as a celebration of the opportunities that exist in healthcare. It continues as an attempt to explain how Lean can mitigate the issues that we could lump together as professional stress and dissatisfaction. I realized that what I was writing could be a book so I pulled up short with an abbreviated...
Pull
27 February 2015 Dear Interested Readers This Week's Letter The letter has only one theme despite the appearance of three sections. If I review everything I have written over the previous seven years (this is the first letter of the eighth year) it all comes down to accepting the need for change and then adapting to the realities that change drives. The Triple Aim is the destination. Lean is a philosophy and an...
Pull
20 February 2015 Dear Interested Readers Inside this Weeks Newsletter The letter gets a new name this week: "Healthcare Musings" and may look a little different but inside things are still produced by the same "standard work". My thinking about healthcare this week emerged from two sources, a letter that I received a few weeks ago from a patient that I have known for many years and a trip that I took to New York. It is a...
Pull